Customer Success Manager - Enterprise Security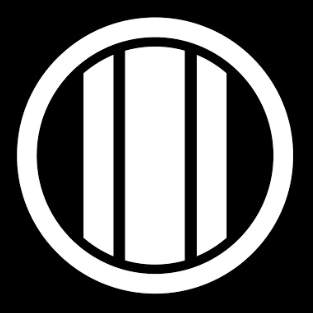 HUMAN
Customer Service, Sales & Business Development
Washington, DC, USA
Posted on Tuesday, March 14, 2023
HUMAN was founded in 2012 in a Brooklyn sci-fi bookstore by Tamer Hassan, Michael Tiffany, Dan Kaminsky, and Ash Kalb. Our humble beginnings led to the creation of the Human Defense Platform, the backbone of all our products that safeguards enterprises from sophisticated bots, fraud, and account abuse. Today we verify the humanity of more than 20 trillion interactions per week for some of the largest companies and internet platforms.
Our hacker roots still permeate everything we do. You will be a part of the HUMAN front line in our commitment to protecting companies (and in turn, their customers) from both revenue and reputation risk caused by digital attacks. However, HUMAN is not the center of this story. Humans like yourself are. We firmly believe in putting people first. This approach spans our extensive total rewards package, inclusive of competitive compensation, benefits, stipends - as well as our day-to-day culture - to ensure every human is empowered to do the best work of their life. We want to hear about the marathon you're training for. We want to see pictures of your pets. We want to know your favorite robot (we have many).
Even if you're not a conventional "hacker" we can assure you that you are a hacker in your own right. We want to work with people like you who break down problems to build up better solutions. That's what makes us HUMAN.
You'll be joining us at an exciting moment in the HUMAN story: we joined forces with PerimeterX in a market-changing merger, as well as recently acquired
clean.io
to enhance the Human Defense Platform. Together under the HUMAN brand, we will disrupt the economics of cybercrime. We hope you can join us in that mission.
HUMAN is looking for a Customer Success Manager to join the Enterprise Security Customer Success group; a dynamic team driving the future success of our customers and partners. The Customer Success Manager will be an advocate and trusted advisor for our customers, some of the most well-known brands in e-commerce, travel, retail and enterprise SaaS. You will work strategically to maximize our customer's protection in real time, while focusing on the value our customers see from our products, driving customer satisfaction and retention, and manage the complete customer lifecycle. Our technology is critical to our customers; as a core member of this team, your job is to ensure flawless customer service and experience, with proactive and empathetic engagement, technical savviness, and deep product knowledge. Your exceptional organizational skills allow you to keep many balls in the air at the same time. You will be responsible for managing the day to day relationships with your accounts, being the voice of the customer in our organization, and the voice of HUMAN to the customer. The relationship you build with your managed customers have a direct impact on our products - both in the short and long term to ensure the needs of the customer are heard and met.
What you'll do:
Drive customer satisfaction and solve problems: Proactively manage ~25-30 assigned accounts, ensuring customers are following best practices, seeing the value in HUMAN, identifying potential risks/opportunities, and work with customers to solve problems post sale.
Manage, expand and develop customer relationships to build and maintain deep-level partnerships; use low and high touch methods and products to communicate with your assigned customer base.
Provide exceptional customer support and service to our customers
Promote customer's needs; Learn Customer's use cases and proactively collect feedback on product and service design and work cross-functionally with multiple technical and business teams and customers
Promote HUMAN value: Work with Product and Marketing to educate customers on upcoming product releases, industry updates, and new threats
Customer's Project Management: Partner with Sales, Professional Services, Customer Support, Marketing, Finance, Engineering and Product Management to drive overall customer satisfaction.
Work with Product, Research and Technical Operations teams to investigate, evaluate, and improve processes to better service our customers
Understand our customer's strategies and help drive success for both our partners and the company
Speak the language of our customers, continuously learning about what customer personas are and constantly understand the changing success metrics our customers have
Manage customer knowledge base: Ensure assigned accounts are updated in Salesforce, interaction with customers is tracked, and technical information is accurately recorded
Promote Customer Success activities: Evaluate tools to help HUMAN's Customer Success team better communicate with customers at scale and improve the efficiency of the CSM position
Who you are:
Experience in Customer Success, Account Management, Engineering or Sales role with a successful track record of working customer facing, and of meeting or exceeding goals
Highly motivated to quickly learn HUMAN's products with emphasis on Enterprise Security products (Bot Defender, Code Defender, Credential Intelligence and Account Defender), the CSM role and add value to the Customer Success team
Technical savviness, general technical knowledge/skills/interest, ability to quickly learn about CDNs, web and application security, network security and data tools
Strong analytical and problem-solving skills
Accountable and self-motivated - you are eager to learn everyday, own timelines and ensure deliverables are met
Technically minded, interested in how things work
Command strong organizational strong verbal (phone), written (email), and visual (presentation) communication skills
Ability to prioritize and organize multiple tasks while under pressure
Start up mentality - adaptive and pragmatic and up for the challenge to work in a fast paced environment.
Work with executive leadership, Sales and Product leads to develop core data and storyline for Business Review and customer presentations
Team player material
Experience using Salesforce - big advantage
Positive personality and sense of humor
Bachelor's degree or relevant experience in Computer Science, Engineering, Business Management, Communication, or a related field
HUMAN prides itself on being an equal opportunity workplace. We firmly believe in putting people first regardless of who you are, where you come from, how you identify, or who your favorite robot is (we have many). We are on a mission to protect the integrity of the internet for everyone, so we welcome all individuals to come to share their unique experiences and perspectives as we fight against cybercrime together!
With Humans located in all parts of the world, we've fully embraced our diversity of thought and are always looking for innovative ways to connect with one another - even in virtual reality! Although New York City is our HQ, with teams in London, Virginia, and Victoria, we trust our Humans in choosing where they work and how they work. The benefits package we provide reflects our remote-first culture and our commitment to our Humans' personal career development, which includes annual stipends for home office setup, wellbeing, and learning & development. We also offer flexible time off, no-meeting Fridays, HUMAN days, sabbatical programs, and so much more.
We're constantly trying to anticipate the needs of our Humans to ensure each one of us is equally prepared to do some of the best work of our life. Taking care of one another is part of the HUMAN experience and how we build true HUMAN connections.
If you are an individual with a disability or special need that requires accommodation, please contact us directly.
The base pay range for this position is $100,000-$133,000, which can include additional on-target commission pay/bonus. The base pay offered may vary depending on job-related knowledge, skills, and experience. Stock options and other incentive pay may be provided as part of the compensation package, in addition to a full range of medical, financial, and/or other benefits, depending on the position ultimately offered.