Senior Product Manager - Account Defender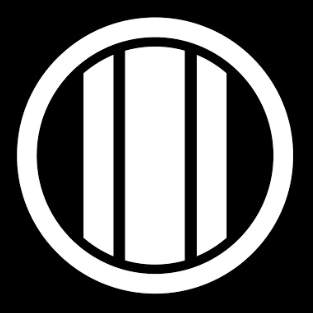 HUMAN
Product
Tel Aviv-Yafo, Israel
Posted on Friday, March 24, 2023
HUMAN was founded in 2012 in a Brooklyn sci-fi bookstore by Tamer Hassan, Michael Tiffany, Dan Kaminsky, and Ash Kalb. Our humble beginnings led to the creation of the Human Defense Platform, the backbone of all our products that safeguards enterprises from sophisticated bot attacks, fraud, and account abuse. Today we verify the humanity of more than 20 trillion interactions per week for some of the largest companies and internet platforms.
Our hacker roots still permeate everything we do. You will be a part of the HUMAN front line in our commitment to helping protect companies (and in turn, their customers) from both revenue and reputation risk caused by malicious bots. However, HUMAN is not the center of this story. Humans like yourself are. We firmly believe in putting people first. This approach spans our extensive total rewards package, inclusive of competitive compensation, benefits, stipends - as well as our day-to-day culture - to ensure every human is empowered to do the best work of their life. We want to hear about the marathon you're training for. We want to see pictures of your pets. We want to know your favorite robot (we have many).
The HUMAN R&D team is pivotal to our mission. They are the ones uncovering and fighting bot operations like PARETO, ICEBUCKET, 3ve, and Methbot. HUMAN supports our R&D humans by strongly valuing deep work and flexibility. HUMAN is fully committed to flexible working arrangements to ensure our humans are able to do the best work of their lives.
We want to work with people like you who break down problems to build up better solutions. That's what makes us HUMAN.
You'll be joining us at an exciting moment in the HUMAN story: we joined forces with PerimeterX in a
market-changing merger
, as well as recently
acquired clean.io
to enhance the Human Defense Platform. Together under the HUMAN brand, we will disrupt the economics of cybercrime. We hope you can join us in that mission.
The emerging Products team is tasked with building the next generation of Human solutions. We identify market opportunities and synergies with existing products, and bring new products to market that will serve as the growth engines and the future of the company. This is the place where new products are initiated, and where young products are grown and begin their maturation and scaling process.
What you'll do:
Provide user stories and detailed requirements to engineering and detection analytics team.
As part of this role in the Emerging Products team, you will own the execution of Account Defender, a recently launched product focusing on web site fraud and abuse and an exciting growth opportunity for the company
Prioritize tasks and lead planning exercises such as sprint planning and quarterly planning.
Own and maintain the yearly roadmap.
Engage with customers to understand their pain points and build empathy with their product journey and needs.
Be the product subject matter expert for the company.
Work with UX designer to design new screens and features.
Dive into data and understand usage patterns and fraud challenges.
Coordinate between different teams, and work with other product managers to implement features and services in the core platforms for the benefit of the product.
Be the "single pane of glass" for the company on the current situation with customers, POVs, and prospects.
Special bonus for the ones who got until now: a quick demo of our product, so you'll know what you will work about soon: https://www.humansecurity.com/products/account-defender
Who you are:
Experienced product manager, with track record of working on early stage products in dynamic environments and growing them to maturity.
Independent and self-sufficient - drive execution through self initiative without guidance.
Capable of exerting influence through communication and convincing without resorting to arguments from authority.
Driven, ambitious, hungry to learn and to develop. Humble and curious.
Strong sense of ownership.
Experienced with at least one of the following: B2B2C cybersecurity, UEBA, or online web fraud detection.
Willingness to dive into the data and details, and become an expert able to offer guidance from a position of knowledge.
Strong point-of-view on future directions. Drive change - don't facilitate it!