Senior Customer Success Manager (m/f/d)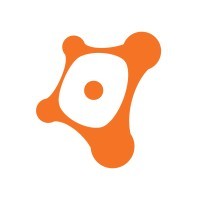 Onapsis
Customer Service, Sales & Business Development
Heidelberg, Germany
Posted on Friday, February 17, 2023
Senior Customer Success Manager (m/f/d)
Company Overview:
Onapsis is rapidly expanding, achieving record growth year after year. We are seeking passionate contributors who thrive in an open and collaborative environment.
Onapsis protects the applications that run the global economy. Only Onapsis delivers a next-generation platform for protecting mission-critical applications by providing the actionable insight, change assurance, automated governance and continuous monitoring capabilities required by cross-functional teams to discover risk, optimize workflows, control change and automate reporting. Onapsis's holistic approach empowers enterprise organizations to embrace and accelerate SAP and Oracle E-Business Suite modernization, cloud and mobility initiatives, while keeping their ERP, CRM, PLM, HCM, SCM, BI and cloud-based mission-critical applications protected and compliant.
Headquartered in Boston, MA, and with regional offices in Heidelberg, Germany and Buenos Aires, Argentina, Onapsis proudly serves more than 300 of the world's leading brands and organizations, including many of the Global 2000. For more information, connect with us on Twitter or LinkedIn, or visit us at https://www.onapsis.com.
Position Summary:
The Senior Customer Success Manager (m/f/d) is a critical, experienced, client-facing role within the Customer Success organization. You are an integral component of Onapsis' growth, focused on the creation and execution of adoption strategies of Onapsis' solutions across the various organizations and levels of contacts within a customer that touch the software including: SAP Security, InfoSec, Compliance, and Audit. In this role, you will not only act as the voice of the customer within the organization, but you will also drive both independently and in partnership with sales to achieve revenue retention and expansion goals. As an experienced member of the team, you will be an example for others in the team and cross-functionally, and will help to drive our evolution as we continue to scale the organization.
Responsibilities:
Drive adoption and net retention
Build deep relationships with key customer stakeholders across all of your accounts which will include some of our larger and more complex accounts

Demonstrate security depth and breadth as well as a consultative background to confidently interact with customers to execute best practices

Increase the customer's overall security awareness and effectiveness through Onapsis software solution execution

Independently identify 'at risk' customers to mitigate churn and leverage response strategies across your book of accounts.

Drive customer satisfaction through daily interaction, as measured by net promoter score (NPS)

Champion customer solutions across the Onapsis organization (voice of the customer), shepherding customers to appropriate support channels and teams.

Stay up to date on key industry and market trends to help customers develop cyber resiliency strategies

Achieve a target renewal rate, with quarterly and annual goals as set by the Customer Success Leadership team
Grow customers
Identify key opportunities for account growth by understanding the customers objectives, pain points, maturity level and gaps

Be well versed in Onapsis' expansion plays and able to identify and assess applicability in each of your customers, proactively suggesting new use cases based on their business

Partner with Sales and Sales Engineering on account planning and execution

Work cross-functionally to develop creative solutions to your customer requests that balance the needs of Onapsis and the needs of the customer

Execute the appropriate steps and engagement across all customer contacts to effect an efficient and forecastable expansion process
Qualifications/Experience Required:
3 plus years in an equivalent role in an on-premise and/or SaaS software business

5 plus years experience in a consulting or account management role

Enterprise SIEM experience is desirable

Enterprise security experience from either a product vendor or a security consultancy that spans security standards, emerging reporting standards used by CISOs

Experience with security organization operations, workflow and vulnerability management

ERP experience (SAP, Oracle or other business systems) is a plus

Experience presenting at all levels including the C level at customers to guide on how to best employ and execute security methods, tools or technologies to maximize the organization's security effectiveness

Experience working across functional teams both with a customer as well as internally to build consensus and to drive progress on initiatives

Experience in using CRM and customer success platforms to manage the customer success and selling processes

Fluency in German and English in speaking and writing is a must
What You'll get:
You can expect a job with responsible tasks and creative opportunities, an attractive salary and extensive benefits (including JobRad, gym access in Heidelberg, Flexible Friday and much more).

You have flexible working hours with us. In addition, you can work remotely from other EU countries by arrangement.

We support our employees with 5 fully paid sick days per child and subsidize childcare up to primary school age

In addition to an individual onboarding and buddy program, we offer comprehensive training opportunities and english language classes

In addition to a summer and a Christmas party, we organize regular company events to strengthen team cohesion

In addition to the 30 vacation days with a 5-day work week, you will receive 2 additional vacation days on Christmas eve (12/24) and new year's eve (12/31)

Furthermore, you can expect an innovative and attractive workplace with flat hierarchies and respectful and solution-oriented communication.

You will work in a modern, centrally located office in the Heidelberg Innovation Park, not far from Heidelberg's main train station.